Providing a place for students and faculty members to grow together tocontribute to communities that are full of change and diversity
The Wakayama Faculty of Nursing, which was established in 2018, is working together with students and faculty to contribute to a diverse community that is rich in change and diversity. In order to understand the region, we are learning subjects to learn about the movements of our country and Wakayama Prefecture, including "Wakayama studies". In addition, individual students actively go out to the community for health support and volunteer activities.
Greetings and casual communication are always seen on campus, and a face-to-face learning environment is being created. As a place for further learning, the Wakayama Graduate School of Nursing Master's Program will start in 2020, and the Wakayama Midwifery Course will open in 2022. Based on the solid knowledge, skills, and attitudes that students will learn over the course of the four years, we expect them to grow as nursing specialists who have a broad perspective and can support the health of the community. Together with the students, I would like to create an exciting learning environment where both students and faculty members can grow together based on connections with diverse people.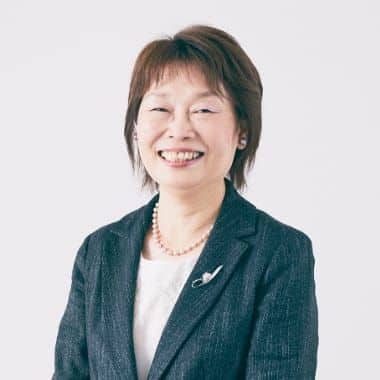 Message from the vice
president/dean
Wakayama Faculty of Nursing
— born from the combined
determination of four stakeholders
"A university in Wakayama," "a university located downtown," "nursing education at a university level," and "health care personnel for today's needs" Wakayama Faculty of Nursing was born in April 2018 through the close bonds and collaboration between Wakayama Prefecture, Wakayama City, Japanese Red Cross Wakayama Medical Center, and Tokyo Healthcare University. As the population declines and ages, the faculty nurtures nurses who support the community so that people can live independently in a familiar place as long as possible. It also forms a nucleus for community support and cooperation in the field of medicine, health, and welfare and actively contributes to the society to promote coexistence with the community.
About THCU
Tokyo Healthcare University (THCU) is a medical and health university consisting of five faculties with seven divisions, a Department of Midwifery, and postgraduate schools . The number of students in nursing divisions across faculties is about 2,000, which makes it the largest in Japan. Since it was established, the university has produced many nurses in the field of medicine, and building on its success, it continues to nurture talents with the rich character and cultural knowledge that are needed today, who are able to tackle various social challenges from a new, comprehensive perspective.
Wakayama
Wakayama Faculty of Nursing(first・second year)
Wakayama Faculty of Nursing(third・fourth year)
Wakayama Postgraduate School of Nursing
Wakayama Graduate Program of Midwifery
Tokyo / Chiba
Faculties
Faculty of Healthcare
Higashigaoka Faculty of Nursing
Tachikawa Faculty of Nursing
Chiba Faculty of Nursing
Higashigaoka-Tachikawa Faculty of Nursing
(no longer seeking applicants)
Departments
Department of Midwifery (Gotanda Campus)
Postgraduate Schools
Postgraduate School of Healthcare
Postgraduate School of Nursing

Wakayama Faculty of Nursing
Available certifications
Qualifications for the national examination for nurses Expected career paths: hospitals, clinics, home-visit nursing stations, nursing universities and training schools, long-term care homes, various workplaces
Nurses support medical care and medical assistance for people suffering from illnesses, injuries, and disabilities. They observe and judge subjects with their own unique perspective, and support life and living. Their areas of work are quickly expanding from medical institutions such as hospitals and clinics to medical, health, and welfare institutions such as home-visit nursing stations and long-term care homes.
Qualifications for the national examination for public health nurses Expected career paths: prefectures, municipalities, public health centers, medical institutions, offices, and research institutions such as schools and universities
Public health nurses provide community health activities focused on disease prevention through home visits, health consultation, and health check-ups for people with various health conditions in the community. Their main area of work varies: public health centers, municipalities, health management for companies, health education in schools, and so on.
School nurses(Yogo Teacher)
Expected career paths: school nursing in elementary, middle, or high schools
School nurses mainly protect the health of children and students as "a school nurse" in kindergartens, elementary schools, middle schools, and high schools. They offer first aid for injuries and illnesses, check on physical growth and development, perform health check-ups, plan school-based health activities, understand students in their mental and physical aspects, and provide care for their health.
Sanitary supervisors
Expected career paths: various companies
Sanitary supervisors manage technical issues on sanitation within safety and sanitation at offices with at least 50 workers.They manage the work environment to prevent any health issues in workers.

Wakayama Postgraduate
School of Nursing
Advanced experts who can exhibit leadership
Learning nursing does not stop at the university; it is also progressing at graduate school. At our faculty, we have established Wakayama Postgraduate School of Nursing. Talents are being developed as medicine is advanced and specialized, and the areas where nursing can play an active role are expanding. Specifically, in Japan, comprehensive community care is being promoted, and it is said that "while nurturing talents that promote comprehensive community care overall, we should also nurture next-generation health and medical personnel, assuming cross-disciplinary cooperation between medicine and welfare." At Wakayama Postgraduate School of Nursing, we hope to develop "human resources with advanced practical skills to involve the community and provide support for healthy lifestyles." These professionals will be equipped with advanced practical skills, educational skills, management skills, and leadership, so that residents in the community can live their entire lives securely and as they wish.

Wakayama Graduate Program
of Midwifery
Nurturing midwives who will lead the next generation
In recent years, along with the diversification of the environment surrounding mothers and children and the sophistication of perinatal care, there is a demand for improved practical skills of midwives, and the regional uneven distribution of midwives has become a problem. In Wakayama Prefecture, both globalization and localization are progressing, and preparing for disasters is an urgent issue.
In anticipation of such a situation, the Wakayama Department of Midwifery has a mission to support local perinatal care, contribute to the improvement of local maternal and child health, and develop midwives who can create midwifery in response to the changing times.